Nursing between Professional Job & High Mission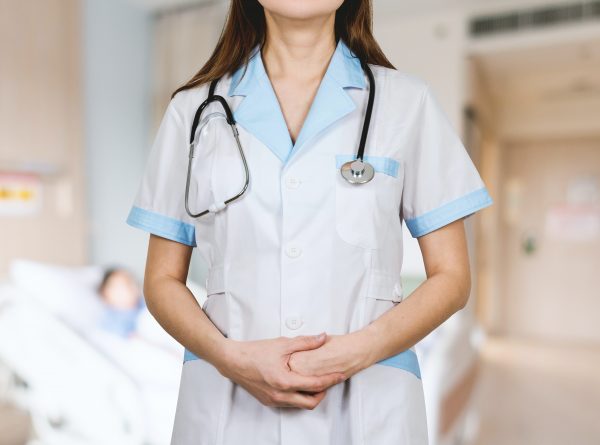 Nursing or medicine is one of the oldest professions known to mankind since the dawn of time. It is not just a job that the individual can only gain from it, but rather aims primarily to alleviate the suffering of patients, and to surround them with all means of comfort that guarantee them recovery in the least possible time.
From this standpoint, people have come to know the nursing profession as the "angel of mercy," which reflects the important role and the noble message of this venerable profession, which has always saved the lives of many, and they have always been grateful to it.
The World Health Organization has defined the profession of nursing as "a profession represented in providing health care to everyone who needs it, regardless of color, gender and race without any discrimination, with dedication and continuing to provide health care until the patient reaches the stage of full recovery."
Nursing science is considered one of the basic sciences that require abundant knowledge and access to everything new in this regard, in addition to the practical application of course under the supervision of specialists. Therefore, to pursue the profession of nursing, one should first join a nursing college to learn the basic principles and receive knowledge in both theoretical and practical parts. Under the supervision of specialists who are known for their competence and experience in this field, the student after this stage is ready to start his first steps in the field of nursing.
Also, in a related context, everyone who works in the nursing profession should be aware of the duties and obligations that fall upon him, which include:
Providing comprehensive medical care to the patient, which includes physical, psychological, and emotional aspects.
Exercising the utmost efforts in helping the patient to ensure as much as possible to avoid complications or potential side effects.
Reducing the patient's pain and suffering, and maintaining his safety and privacy throughout his stay in the hospital.
Carefully implement the instructions of the attending physician, monitor his vital signs and inform the doctor immediately of any developments that may arise in the patient's condition.
Ensure the implementation of the drug regimen prescribed for the patient.
Communicating with the patient's family members, and informing them of the latest developments in the case, in accordance with the privacy policy approved by the patient.
Instruct the patient and his family in healthy practices that ensure that the chances and rates of recovery are maximized as possible.
Providing the patient with curative and preventive advice regarding his illness.
Enhancing the means of communication with the patient, not exceeding the established policies, while tolerating any angry or harsh reactions that may emanate from the patient, especially as it may be a result of his feeling of anxiety or anger about his health condition. In such cases, the moral support and surrounding the patient with the means of comfort are the best way to deal with the matter.
Exercising a group spirit, especially since nursing is part of an integrated system that includes doctors, administrators and employees, who all work in one framework that aims to care for the patient until the stage of complete recovery.
In spite of all the responsibilities that the nursing profession places on its owner, but at the same time it bears many advantages and privileges that encourage a wide range of people to join it, including but not limited to:
Feeling of satisfaction and inner peace, given that everyone who works in the nursing profession knows perfectly well that he carries a sublime message and provides great services that save the lives of many people.
The nursing profession is one of the financially rewarding professions, as well as the availability of job opportunities in hospitals and medical facilities, whether inside or outside the country.
The profession of nursing enhances the social relations of the individual and makes him more open in terms of getting to know new individuals and strengthening relationships with them.
The profession of nursing represents a window for dealing with all spectrums of people, which gives its owner the opportunity to learn about many people's experiences and to gain an outcome of life experiences that enhance the maturity of the individual's personality.