Alriyada College for Health Sciences History
Alriyada College for Health Sciences was established based on a study conducted by the Economic and Social Department of the Emirate of Makkah Al-Mukarramah Region. It shows the urgent need for the Saudization of the health sector and nursing in particular.
Taking into account the Kingdom's need for qualified nurses with a bachelor's degree, Dr. Muhammad Ahmad Irfan and his partners decided in 2006 to establish the Leadership College for Health Sciences in cooperation with a number of major hospitals in Jeddah. To ensure the quality of the outputs, a joint program was adopted between the Entrepreneurial College of Health Sciences and Queen Margaret University during the first years of its establishment. This program has the distinction of being based on the latest teaching methods based on Evidence Based Learning and Integrated Sciences (Evidence Based Learning and Integrated Sciences). Since then, the college continues to serve the community under the supervision of the Ministry of Education, following the same distinguished, evidence-based curriculum that it adopted during its cooperation with the Scottish University and provided a highly qualified academic staff with great experience in the field of teaching.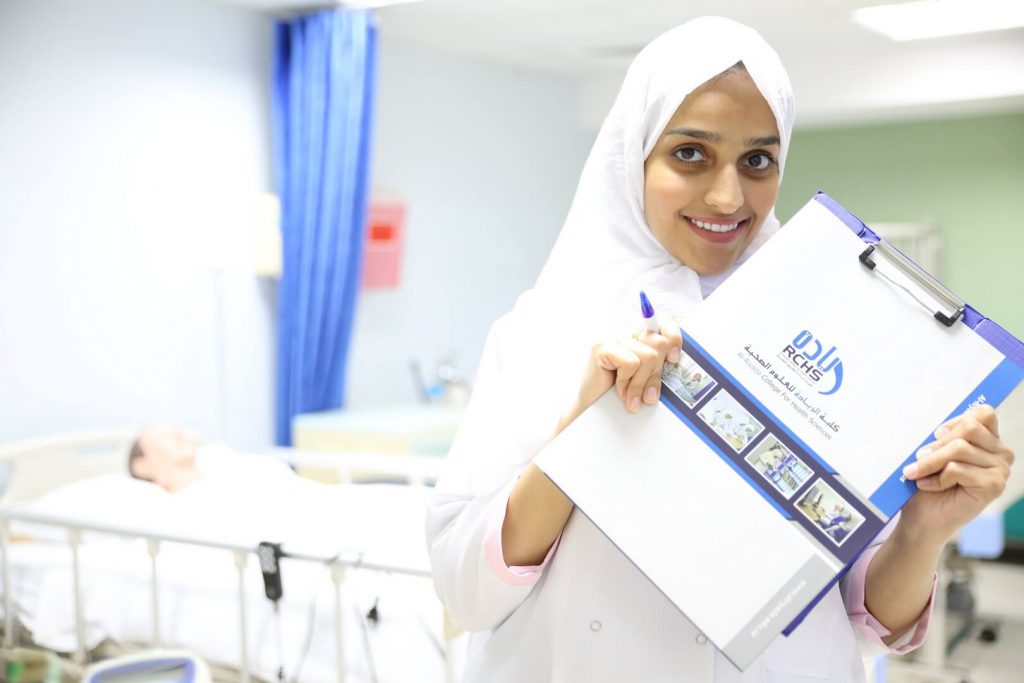 The nursing curriculum presented at the college is considered one of the most recent approaches used in teaching the humanities medical sciences and is based on evidence-based teaching. It is the pioneer and one of the first to use this modern scientific method.
The distinctive feature in the nature of the offered curriculum is the homogeneity and overlap between basic medical sciences and humanities and then applied nursing sciences, and this is evident in the study plan prepared for this program as some advanced subjects aim to embody this homogeneity. The curriculum also devotes a percentage of the hours to developing the capabilities of the future career student to which the practicing nurses will develop after a period of clinical work such as administration in nursing or education for all relevant groups.